Company
Since 1868, Aichelin has been an international manufacturer of high-quality industrial plants and systems for the thermal and thermo-chemical heat treatment of metallic components.
The foundation for AICHELIN Mödling was laid in 1960, when the Viktorin oven and stove factory became part of AICHELIN Korntal. After two years as a subsidiary to AICHELIN Korntal, the independent AICHELIN Ges.m.b.H was founded in 1962, in Mödling, south of Vienna.
WHAT WE DO
As a leading international company with highly developed heat treatment competence, AICHELIN Mödling Ges.m.b.H. specializes in the development and manufacturing of industrial furnace plants, such as multi-purpose chamber furnaces, pusher type furnaces, conveyor belt furnaces, ring hearth furnaces, rotary hearth furnaces, or roller hearth furnaces and plants.
AICHELIN plants are primarily used in the automotive and automotive supplier industry, in heat treatment facilities, in the bolts and roller bearings industry as well as in the precision and bulk parts industry. The product range goes from tubes for high heels to gear wheels for the wind energy industry.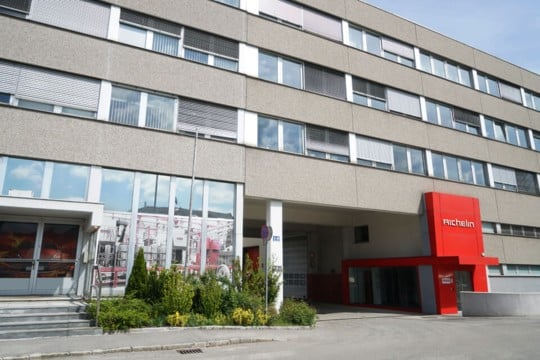 SUCCESSFULLY RECERTIFIED ACCORDING TO ISO 14001
We have again undergone an audit for recertification according to ISO 14001 and successfully passed. We are very pleased about the confirmation of the efficiency of our quality management system in the field of design, manufacturing and service of industrial furnaces and heat treatment and protective atmosphere process techniques.