Modernization
WE INSTALL EFFICIENCY.
With experience and expertise, we bring your heat treatment plants up to speed. We support you right from the planning steps, whether it is for new construction or for modifications; we provide mechanic and electric modernizations and are specialists for the optimization of your energy efficiency. Cooperating with AICHELIN Global Services pays off - and fast, too.
MODERNIZATION & MODIFICATIONS
BUILT-IN FUTURE
We offer modification and modernization concepts for the technical and economic optimization of your plants. For this, we rely on innovative components and developments as well as on the experience and expertise of our specialists.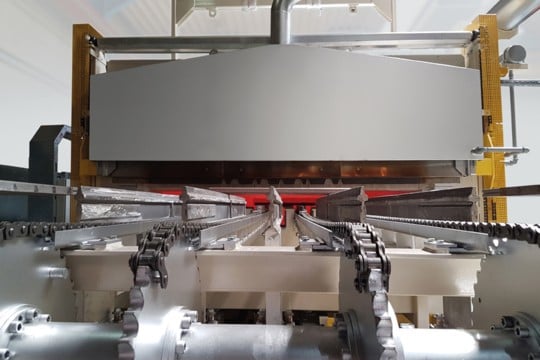 ENERGY EFFIENCY
EXPERTS. BENEFITS. POTENTIAL.
Our experts support you in planning new plants, but also in optimizing existing ones. The economies arising due to more efficient energy and media consumption also lead to significant cost savings. And what's more, they ensure sustainable and environmentally friendly production that saves resources.