SAFED Mesh Belt Furnace
SAFED mesh belt furnaces offer high precision and reproducibility and are especially well-suited for mass- and precision small parts. A conveyor belt system ensures frequent and uniform cycles of the parts through the furnace.
Processes
Austenitizing and martemping in oil, hot oil or emulsion
Austenitizing and austempering in salt
Carburizing
Carbonitriding
Annealing
Brazing
Hardening of corrosion-resistant, martensitic steel
Components
Serial parts for the Automobile industry
Screws industry
Fastening industry
Bearing components
Drive chain components
Springs
Punched and pressed parts
Tools
Coin blanks
Heat exchangers and other parts to be braced together
OUR Mesh belt furnaces at a glance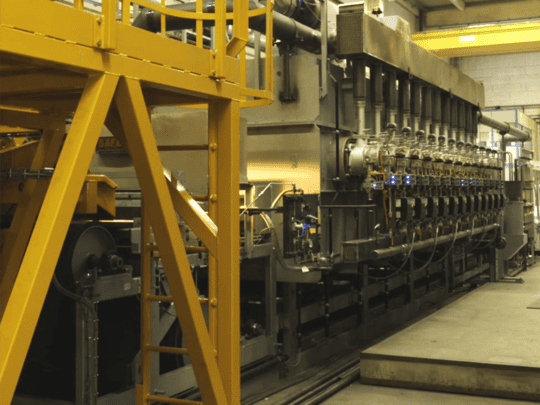 Mesh Belt Furnace BD
SAFED mesh belt furnaces of the Bd series for heat treatment with and without protective gas have been tried and tested for decades and are subject to continuous further development.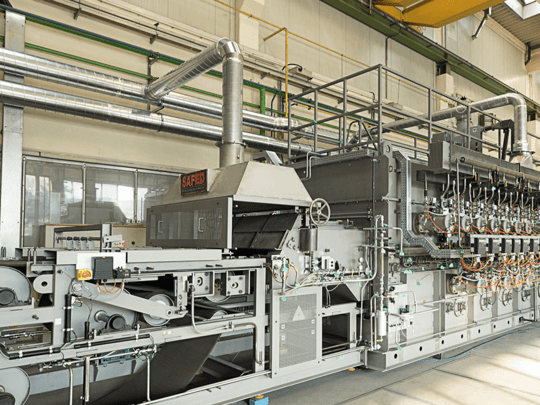 Mesh Belt Furnace T
The furnace type T is conceived for continuous heat treatment of large and small series in a continuous operation. It can be optimally integrated into the series production process.